Why Tax Rebate Services?
Help the NSPCC ...
For every tax rebate claim we make we will give a corporate donation of 1% of our website net profits to the NSPCC.

NSPCC registered charity
numbers 216401 & SC037717

Average Tax Rebate over £900

Easy to use - we do all the work

Professional - we are regulated by the AAT using qualified accountants

No risk - no rebate, no fee guarantee

Guarantee - you get the tax rebate you are entitled to
Some of the popular tax rebates we reclaim for our clients are:

Uniform Tax Relief

Mileage Tax Relief

Left The UK Tax Back

Tool Tax Rebates

Teacher Tax Rebates

Healthcare Worker Tax Rebates

Other Professions
What can I claim a tax rebate for?
There are lots of reasons why you could be eligible to claim a tax refund.
We help many different kinds of people who often don't even know what tax back UK they are entitled to claim.
We also offer accountancy services for:
UK Landlords

UK Non Resident Landlords

UK Non Residents

CIS Sub Contractors
Am I due a tax rebate?
"Glad I got in touch. I didn't even know I could claim!"
D Taylor, Newcastle
got a £750 UK tax refund
With 1 in 3 people overpaying tax there's a good chance you could be due a tax refund UK.
Don't miss out on your tax refund
A tax refund UK can be claimed for the last four tax years. Tax Rebate Services can help you find out how much tax back UK you are owed, and then apply for your tax rebate on your behalf.
Remember if you don't make a claim in many cases
you won't receive the tax rebate you are entitled to.
Don't think you qualify? You may be surprised!
"You've been a great help. I only thought I'd be due a uniform tax rebate and didn't know I was owed mileage tax relief. I've told all my colleagues to get in touch."
D Collins received £2337
Healthcare worker UK tax rebate.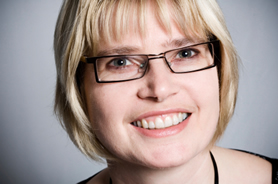 Tax rebate claim example
Miss Sarah Jones is a healthcare worker and contacted us by applying for a uniform tax rebate online.
After a few questions we found that Miss Jones could claim mileage tax relief as well, for using her own car when visiting her clients.
Miss Jones didn't know she could claim for her mileage as well and got back a tax refund UK of £2337 - which is a lot more than she thought she was owed.
Claim your tax rebate online in 3 easy steps

You apply online or
call 08450 940005

Over to us – We submit your tax rebate claim

Wait for your tax rebate
to arrive
How to get your UK tax rebate
Getting the tax refund you are owed can be difficult and time consuming. We are here to make it easy, and help you get all the UK tax back you are entitled to. Knowing what you can claim for is very important - otherwise you will miss out on the tax relief that's rightfully yours.
Tax Rebate Services has the knowledge and experience to help you get the largest possible tax refund UK in the shortest amount of time.
Your first step to getting your UK tax refund is contacting us. Many people wrongly think they're paying the right amount tax. We can use our expertise to help you reclaim an average tax refund of over £900.
There's more to using a tax rebate service than just how much tax you can reclaim.
You want to make sure you're dealing with a company that can offer you what you need.
We can find out what we need by you applying for your tax rebate online or by calling us. It is unusual, but if we can't help we usually can suggest who can, which means you have nothing to lose by checking.
Choose the right tax rebate company
We will give you…
Peace of mind – We use qualified accountants regulated by the AAT
Great customer service – we will answer when you call!
No hidden fees – we won't charge for our services unless we can get you a rebate!
Tailored services – with 33% of the UK eligible for tax rebates, we've worked with all kinds of people to make their tax back claims
Guarantee - the largest possible tax rebate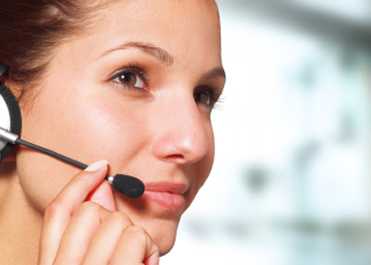 We do all of this to make the process of reclaiming your tax refund quick, easy and hassle free.
How tax rebate services will help you
If after you have contacted us and decided we can help you reclaim your tax rebate online, we will do all of this:
Post or email you simple forms to sign and return and let you know when they arrive
Submit your tax rebate claim to HMRC immediately
Deal with all parts of your claim including questions and correspondence
Follow up your claim to ensure it finishes quickly
Guarantee you receive the highest possible tax rebate claim
Dispatch your refund of tax by cheque or BACS transfer
About us
Tax Rebate Service was started in 2002 and is a registered limited company in England number 5079178. We established to help people get back the tax they are owed and to offer specialist accountancy services to tax payers both in and outside the UK.
We use over 30 years of taxation experience to give expert tax rebate help. With our 98% success rate and average tax rebate of over £900, our results speak for themselves.
Over 60% of our new clients come from referrals - our customers refer us repeatedly because we get results and offer excellent value.
Professional
Tax Rebate Services has grown into a leading online tax rebate company, offering professional and highly valued accountancy services. We are a regulated by the Association of Accounting Technicians using qualified accountants.
Charity
Tax Rebate Services makes a corporate donation of 1% of our fee to the NSPCC and is proud to support such a worthy charity. Let Tax Rebate Services make your life easier by helping you claim your tax back today.