Tax Rebate Services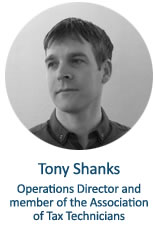 If you are using an agent to help you with your tax affairs you need to know that the company you are dealing with is trustworthy and regulated.
Tax Rebate Services is a registered limited company in England number 5079178 with our operations director Tony Shanks being a member of the Association of Tax Technicians. We are serious about operating with accountability, and following industry best practices.
All of this will make sure that when you use our services you can rest assured your affairs will be dealt with professionally and ethically.
The Association of Tax Technicians
The ATT is the professional body for tax technicians. Our operations director Tony Shanks is a member in practice of the ATT and ensures Tax Rebate Services:
Behaves professionally and ethically
Complies with industry best practices
Keeps up to date skills and competence