Healthcare Tax Rebate FAQ's - UNISON Tax Refund
Q. Can I claim a UNISON tax refund?
A. If you are a member of UNISON you could be owed a UNISON tax refund. Unison tax relief can be claimed on 70% of your annual fee. Not all UNISON members in the health industry are eligible to claim.
It has been agreed with HMRC that the following sectors are eligible to claim a tax rebate on their UNISON fees.
General Manager and Senior sector
Professional and Technical 'A' sector
Professional and Technical 'B' sector
Nursing sector
Ambulance sector
Voluntary sector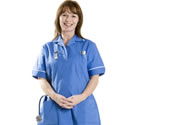 "Thanks for the tax rebate. Got my money really quickly, I'll be telling all my staff to make a claim with you."
G Henderson, Nurse, West Midlands
Received £453 UNISON tax refund
Can I claim for anything else?
As a UNISON member you might have other job related costs which you can claim tax relief on. For example:
Professional fees like the NMC
Uniform washing
Using your own car or public transport to travel because of your job like visiting clients in the community
How do I claim my UNISON tax relief?
Tax Rebate Services specialises in helping healthcare workers claim tax relief on UNISON fees and other work related expenses. Making a tax rebate claim can be a lengthy process. We are here to make the process simple, making sure you get back all you are entitled to.
Professional UNISON tax rebate service
Tax Rebate Services is a member of the AAT using qualified accountants. Our reputation and customer service is second to none.
Maximum UNISON tax rebate guaranteed
Our experts will make certain you get as much as possible in the shortest time.
About Tax Rebate Services
UNISON members have been using our trusted service for many years. We are here to make it easy and hassled free for you, and our no rebate no fee policy means there is no risk in making a claim.
Ways you can claim your UNISON membership tax rebate

Call us today on 01228 520477 or 0845 094 0005 between 8.30am to 4.30pm

Apply online by filling in the UNISON tax rebate contact form

Download the healthcare worker tax rebate PDF claim forms
Remember, if you don't make a claim you won't get back what you are owed.