Mileage Tax Relief Calculator
The mileage tax relief calculator can help you work out how much your mileage claim could be worth.
All you have to do is enter your total business mileage and select your tax bracket and you will be given an estimation of the mileage tax rebate you could be owed.
MILEAGE TAX RELIEF CALCULATOR

Total Business Miles:

At what rate do you currently pay tax? (please select):



Claiming Mileage Tax Relief Key Points ...
The mileage tax relief calculator uses this current tax years approved mileage rates of .45p per mile for the first 10000 business miles and .25p per mile thereafter.
The previous three tax years rates were .40p per mile for the first 10000 business miles and .25p thereafter.
You can currently claim business mileage tax relief for the last four tax years.
If you received a mileage allowance from your employer which was not taxed you will need to subtract that figure from any mileage claim.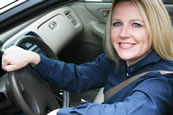 "Got my mileage tax rebate cheque today for over £4000, its been well worth the effort!"
P Delaney, Regional Manager, London, Received £4335 for claiming tax back on petrol mileage               
How do I claim my mileage tax back?
Claiming mileage back is down to you and you won't receive what you are entitled to unless you make a claim. It's really important you only claim back what you are entitled to otherwise you will face questions and delays. Having records is helpful but not always necessary when using our professional and hassle free mileage claim tax rebate service.
Mileage Tax Rebate Services will:
Use qualified accountants regulated by the AAT
Make it easy for you – we do all the work
Track and follow up your claim to make sure it completes in the shortest time
Guarantee you get the tax rebate you are entitled to
Ways to claim your mileage tax rebate

Call 0845 094 0005 or 01228 520477 from 8.30 am to 4.30 pm

Apply online by filling in the mileage tax relief contact form and we'll call or email you back