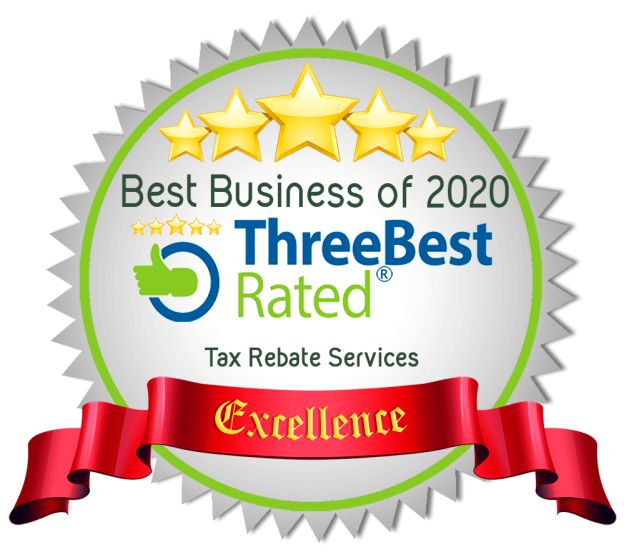 Embracing the Awards Season, we'd like to announce our own achievement, we've been awarded a top spot by Three Best Rated for the third year in a row.
It's not some last minute invention, Biggest Impact award either. But a proper, Three Best Rated seal of approval for another year.
We're not quite Ant and Dec's 19 consecutive NTA wins yet. But we are very proud of this recognition.
Category: Top 3 Best Rated Tax Services in Carlisle
Three Best Rate compare local businesses, using 50 different criteria and give the best three Top 3 Best Rated status.
They really dig into businesses, from the perspective of the client or customer. The criteria are very wide-ranging, including; website quality, independent customer reviews, company history and how complaints are handled.
They really look into how consistent business presence is across social media and online. Accessibility to customers is also a factor, such as opening hours, and if this is supported by customer feedback.
You cannot pay to be on Three Best Rated. It is an independent business, designed to help customers find high quality local businesses. The rating means that it is more useful than a local business listing directory. It makes money through advertising.
Why we rate Three Best Rated
The FAQs on Three Best Rated really do answer all the questions a user may have. One of them is 'Why don't you post negative reviews on your site? This is a valid question, how can you decide if it's a good service if you only see the good. Their answer is straightforward and makes total sense:
"The beauty of Three Best Rated is we make it easier to find the best business. We don't post negative reviews, because frankly they make it harder to decide. We do see all the negative reviews and make a note of them so they are considered. However, we are not a review site, but a ranking site. We compile all the reviews (both negative and positive) to determine which businesses are the best. Reviews are only a piece of the puzzle that goes into determining the best businesses. Simply put, we go through the reviews so you don't have to."
This is a really good example of how the whole site operates and we like its simplicity.
We like that it only compares local businesses, the nationals and multinationals are not involved. This promotion of the local economy helps improve everyone's prosperity.
No Red Carpet Rigmarole
We're quite happy to receive our award by email and boast about our achievements online. The absence of a ceremony or statuette is of no consequence. In fact, it takes the pressure off finding an Instagram worthy red carpet outfit.
We'll happily display our Three Best Rated seal of approval logo on our website, tell you all about it here and perhaps splash out on some celebratory fancy biscuits.
We'd like to thank…
We would genuinely like to thank all our clients. It's great being part of so many businesses' growth over the years. We really appreciate all the word-of-mouth and online recommendations. In addition using Tax Rebate Services helps support the NSPCC through our corporate donation policy.
We intend to improve our services in every way we can moving forward and that includes the free information and support we provide through our income tax guides and money calculators and guides.
And well done to the other two companies sharing the Top Three spot with us. We are in prestigious company.
Finally, thank you to Three Best Rated. Thanks for providing this valuable service, for promoting our valuable of local economies and for recognising our hard work.
Tony Shanks
Operations Director
Member of the ATT