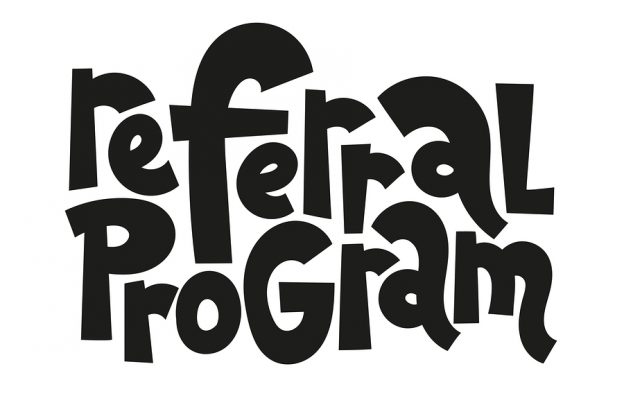 We run a partnership scheme for tool dealers and we'd love you to join us. You earn money for each customer and tool dealer you refer.
Of course, there are terms and conditions.
But they are clear and straightforward. You refer someone, you get some cash as a thank you.
No percentage of this, or if there's a full moon on the second Thursday of the month when they apply.
And it's not a January sale, or received by Easter Sunday type offer. The referral rules apply all year round.
We like long term business relationships.
So the only thing that might change, is an increase to the referral reward amount.
Who can join the referral program?
You can join our referral program if you sell tools to people who are employed under PAYE (not self employed).
You can be:
An independent local suppliers.
A franchisee for example from MAC tools.
A national business with multiple retail sites.
Most items you sell are allowable under HMRC's definition of tools for tax rebate purposes. Including, but not limited to: Hand tools, power tools, diagnostics, tool storage, workshop and automotive equipment.
What do my customers get out of it?
Your customers will get the full tools tax rebate they are entitled to. Many people that have to buy their own tools for work don't claim.
Ask them and see for yourself.
Tool tax rebates are our area of expertise. Your customers just need to fill in the forms you give them and we can do all the rest of the application on their behalf. And they get a nice cheque from HMRC. Our average claim figure is over £900. Definitely worth a bit of form filling.
We have a 98% success rate for tool tax rebate claims submitted for our clients in the automotive and construction industries.
Our fee is a percentage of their rebate. If they don't get a rebate, there is no fee. So they're quids in, either way.
What do I get out of it?
You get £30.00 for every customer you refer to us. In practical terms, that means that you have given them our pack and they have returned it to us, correctly completed.
In addition you get an extra £100 for every ten clients you refer.
Your customers already benefit from your quality products, expert knowledge, value for money and excellent customer care. This is just another string to your bow. You become the signpost, pointing them in the direction of saving money.
And who doesn't love saving money? Extending your service offering in this way shows that you understand their priorities and think about ways to help them.
The feedback we have had shows that anyone who gets a tool tax rebate is likely to spend some or all of the money on more of the products you are selling.
When does the referral fee not apply?
There are only two instances when you cannot earn a customer referral fee. If the customer has previously claimed a tax rebate with our company and if the forms are not completed accurately.
Tool dealer referral opportunities
You can also earn a referral reward if you connect us with another tool dealer. We have recently increased this referral fee from £100 to a whopping £250. Again, this is a straightforward cash payment by cheque to you.
You also get the satisfaction of knowing that you are helping to spread the word about tax efficiency. No one wants to pay too much tax, or have their money sat in HMRC's bank account unnecessarily. The biggest barrier to people claiming their tax rebates is lack of knowledge. By encouraging other tool dealers to hand out our packs, this information is reaching more hard working taxpayers.
When does the referral fee not apply?
The only time you can't earn a referral fee is if we have already worked with the tool dealer before.
What do we get out of it?
As an online business, we invest a lot into providing free guides and calculators for everyone to discover how they can become more tax efficient. But this requires individuals to start the search.
Working in partnership with you is about personal connection. By becoming our partner, you actually start a face to face conversation by offering our pack. Your loyal customers already trust you, so are more willing to acknowledge that this is perhaps something they don't already know about. The reassurance of your recommendation proves that filling in a couple of forms is worth their time and energy.
About Tax Rebate Services
Obviously, you don't want to be connected to just anybody. Tax Rebate Services has been saving taxpayers money by keeping them tax efficient since 2002. Our aim is to make sure that the complexities of the tax system are not preventing people accessing the information that applies to them. We do this by keeping the process as clear and simple as possible for our clients. We do the nitty gritty and deal with HMRC on their behalf.
We've already mentioned our success statistics. You don't have to take our word for it. We have independent reviews that demonstrate our consistently high customer service levels. Give them a quick read.
What do I actually have to do as a TRS Tool Dealer partner?
We provide you with packs containing information and relevant forms. You hand them out to your customers. Essentially, for you, job done.
Your customers fill out the forms and send them to us. Once they are checked, we send you your £30 referral fee.
It's a tried and tested system which works really well for everyone involved.
You can contact us however you prefer. There's the online form on our sign up page here. Or you can email us at [email protected]. And you can still speak to a real person on the phone, on 01228 520477.
We look forward to hearing from you soon.
Tony Shanks
Operations Director
Member of the ATT