PAYE Construction Workers Tax Back
Start My Tax Back Claim Today:

Are you a construction worker? Claim your tax back ...
If you are employed under PAYE and have job related expenses you could be owed PAYE tax back for the last four years. You can claim tax back for:



Travel to different sites


Tools


Protective clothing

Claiming tax back for your expenses can be complicated and time consuming. Tax Rebate Services specialises in claiming tax back for construction workers. We can claim what you are due - making the process simple and hassle free.
Expert construction workers tax back service
As a registered HMRC agent regulated by the AAT our reputation and service is second to none.
Maximum construction industry tax back guaranteed
Using our expertise we'll make sure you get as much as possible in the shortest time.
About Tax Rebate Services
Tax Rebate Services has been trusted for over ten years by construction workers to claim tax back for work related expenses. Our no tax back no fee policy means there is no risk to you in making a claim. We have a 98% success rate with an average tax back claim worth over £900, you can rest assured your claim is in expert hands.
Remember, if you don't make a claim you won't get back what you are owed.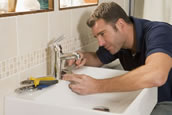 "I have been a plumber for ten years, but this was my first claim for my tools. I was pleasantly surprised how little I had to do. I only had to sign a few forms."
T Wilkes, Plumber, Yorkshire,
Received a £1260 tools tax rebate