Don't forget your Expat Tax Rebate
When leaving the UK there's so much to think about it's easy to forget about your tax affairs. However the fact that you could be due a tax rebate may change your mind. It's very common to be owed a tax rebate for the year in which you leave the UK, because you won't have used all of your tax free personal allowance.
What is a tax rebate?
A tax rebate is paid to you by HMRC if you have paid too much income tax. It's a popular assumption that if you are due a tax rebate you will automatically get it back. In many circumstances this is not the case, meaning if you don't make a claim HMRC will keep your money.
How far back can I claim a tax rebate?
The good news is you have four tax years to make a claim, so if you have left a few years ago and haven't made a claim yet you could still be in time. Always remember if you make a claim after the four year deadline you won't be able to recover your tax rebate.
How do I claim back my tax rebate?
If you have a basic tax position you will usually only need to complete a P85 leaving the UK form. The P85 tells HMRC information like which country you are leaving the UK for, and if you are going to receive any income in the UK when you have left. Completing a P85 form is necessary for your tax record to be updated, and is needed before any overpayment of income tax is calculated.
At the same time as submitting a P85, providing any P45, P60, or P11d certificates for the tax year you left the UK is recommended to ensure the quickest possible conclusion.
What if I have more complicated tax affairs?
You might leave behind income in the UK like rental, or from investments. In this type of situation you will normally need to complete a Self Assessment tax return, which will allow for any overpayment of tax to be refunded once all of your taxable income in the UK is taken into consideration. In these cases a P85 does not usually have to be submitted.
Becoming a Non Resident Landlord is becoming more common amongst people leaving the UK, with many keeping one or more properties for investment purposes. Even though you have left the UK and may not be making a profit, your rental income should still be declared in the UK. This will make sure you are compliant with the requirements of being a UK landlord, and in some cases receive a tax rebate on tax deducted from the rental income received.
Tax Rebate Services offers a specialist service, which is tailored to your individual set of circumstances and needs. Using qualified accountants we can help you claim your expat tax rebate, and deal with more complicated issues if needed. If you would like any further information please call 01228 520477 or email tony@taxrebateservices.co.uk.
Tony Shanks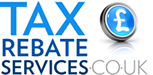 Claim your UK tax back today
Apply online its fast and easy – Click Here