Have You Overpaid Tax?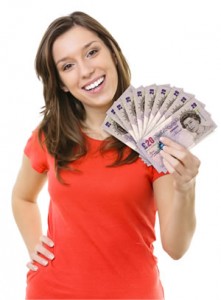 If you are employed and not self employed it is likely that you will overpay tax at some point in your life. Paying tax is a necessity but overpaying tax is avoidable if, you equip yourself with the knowledge on how to avoid overpaying.
It is easy to assume that when you are employed the right amount of tax is always deducted from your salary. The reality is that sometimes you don't pay the correct amount, and if don't make a claim you won't receive any tax you have overpaid.
The good news is you might be entitled to claim for overpaid tax that you didn't even know about, and you can make a claim for the last four tax years!
Why Would I Have Overpaid Tax?
Numerous factors can cause you to overpay tax which include:
How Do I Reclaim Overpaid Tax?
Each person's tax position can be different, so you will need to decide what method of claiming back your overpaid tax is best for you. You can contact the tax office directly or Tax Rebate Services can assist you in finding out when and why you have overpaid tax, and then make a claim to get your overpayment refunded.
MAKE A CLAIM TODAY CALL 01228 520477 OR 0845 094 0005
Tony Shanks