Claim Your Mileage Tax Back
Do you use your car for your work? Claim tax back on your mileage
If you have to use your car because of your job ( not for normal commuting ), you could be entitled  to claim mileage back for the last four tax years. Claiming tax back on mileage expenses is often time consuming and can become difficult. Tax Rebate Services offers a tailored service to help you in claiming your tax back on mileage. We are here to make sure you claim back all you are entitled to, making the process simple and hassle free.
Expert claiming mileage tax back service
We are regulated by the AAT using qualified accountants. Our reputation and service is second to none.
Maximum tax back on mileage guaranteed
Using our service will mean you get all the tax back you are due in the shortest time.
About Mileage Tax Rebate Services
Tax Rebate Services is very successful in claiming mileage expenses back for Sales People, Tradesmen and many other professionals.
Our trusted service is on a no risk - no tax back no fee basis. Our average mileage tax back claim is worth over £2500, and with a 98% success rate you can rest assured your claim is in safe hands.
Remember, if you don't make a claim you won't get back what you are owed.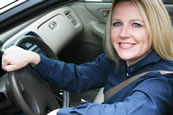 "Got my mileage tax rebate cheque today for over £4000,
its been well worth the effort!"
P Delaney, Regional Manager, London,
Received £4335 for claiming tax back on mileage